Best Wireless Workout Earbuds for Dancers
Selecting the right routines and choreography by dancers can be an uphill task. Having to also deal with challenges accompanying music producing gadgets will then prove frustrating. Wireless earbuds can help ease this stress. Bear in mind that wireless workout earbuds are not regular earbuds. Therefore, dancers have to take their time in making choices on the best wireless workout earbuds for dancers.
We have outlined some of the best picks. So, if you're looking to storm the dance floor in style and with some assurance.
You might also be interested in: How do you keep your in-ear headphones from falling out while running?
Table of contents:
Best wireless earbuds for dancers – The buying guide
There is no dance session without music. Good music with good sound productions is certain to give you the required kick during dance sessions. Listening to the right mixes of music at the right time can go a long way to boost your outcome. You must note that the wireless earbuds you should purchase for your dance workout are not just for regular listening. Let's have a scope on the features you need to consider while purchasing your wireless dance earbuds: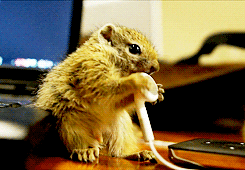 It is a widespread opinion that dancers prefer wireless earbuds to the wired ones. While you are twisting or making some other rigorous dances move, it could be very restrictive and annoying to have the cable of your earbuds sticking out from your pocket or daggling around your neck. The wire is also at risk because you might mistakenly cut it while executing your complex moves. When it comes to moving freely, wireless workout earbuds are your best bet.
Fitting comfortably and firmly
Of course, it is quite obvious that you need to get wireless earbuds that fit securely to your ears while you go through your exercise routine. Getting these types of earbuds is not that easy because there are a lot of earbuds from well-known brands that fall off from your ear during your workout. Manufacturers of high-quality earbuds have this in mind because they know that the earbuds can be lost when it falls off during the workout. Having comfortable fitting earbuds requires some ear pads or ear clips that prevent them from getting loose. You should also note that getting the right size of earbuds is equally important. Well-fitted earbuds deliver better noise cancellation and supreme music experience, as well as keeping it from falling out. There are different sizes of earbuds, so always get the one that fits your ear.
Sweat and water resistance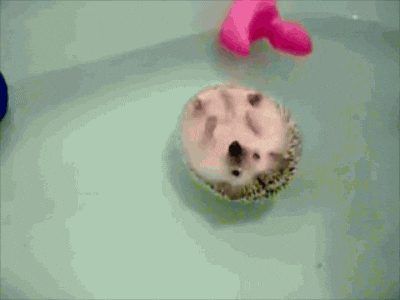 Most times, we feel that this is not an essential thing to consider. When it comes to damaging electronic devices, sweat poses more danger than water; this means that you should get earbuds that are sweat/water resistant since they are sure to be exposed to moisture during the dance sessions. There is also a tendency that you could get caught up in the rain or have sessions to be shot under the rain. So, while buying your dance earbuds, it is crucial to go for those with an IP rating. IPX5 or 6 is your best bet. These features protect earbuds from getting damaged by sweat or water.
Good battery capacity has to be a lead factor to pay attention to as you do not want to have downtime while you're at the rehearsals or stage. A playtime range of between 5 to 6 hours can comfortably take you through your dance sessions when the earbuds are fully charged. A good charging case can also come in handy.
We all know that dance centers and studios can be quite noisy, so you might find it difficult to hear the music you are playing and concentrate if the sound quality is bad. If you are checking for sound quality, you need to look for a good volume and a deep bass. Having a variety of EQ modes will be awesome as it helps you to tune up the bass or return it to a normal sound level when needed.
Top 10 wireless Bluetooth earbuds for dancers
| | | |
| --- | --- | --- |
| Brands | Main Features | Price |
| | Waterproof and sweatproof, noise canceling | $99 |
| | Motion Sensors and Good Sound Isolation | $190 |
| | Sweat Resistant and Good Sound Tone | $199 |
|   | Very Compatible with IOS devices | $250 |
| | Water-resistant, Incredibly light | $180 |
| | Clear Bluetooth connection | $61 |
| | Nice Sound Quality | $170 |
| | The case is equipped with a Bluetooth speaker | $140 |
| | Touch Sensitive | $150 |
Are you are seeking wireless earbuds for dancers, this device is for you!
The expertise design makes it rank higher than other earbuds within its competition. It features a 50-hour battery that ensures that you keep on working at the dance floor as long as you want to. You will worry less about damages because it is sweat and water-resistant.
You can enjoy comfortable and top-notch connectivity with the Bluetooth 5.0 technology featured in this waterproof wireless earbuds
Pros
The earbuds are built to be durable
Long-lasting battery life
Water and sweat-resistant
Comes in three colors
Cons
The physical design of this product can never go unnoticed. It is small and sleek. It has a short-extended arm, which helps it fit perfectly in ears without risk of fallout. Jabra Elite Active 65t is built to suit dancers' routines. This product is sweat-proof, limiting the dangers of moisture damages. The batteries are built to last up to 5 hours, which is expandable to 15 hours with the help of its charging cases. It is equipped with a right sound balance and has its own Sound+ app allowing dancers flexibility of sound experience by making custom sounds. The wireless earbuds have an inbuilt accelerometer, which aids in tracking your dance activities through its mobile app. Also, possess a hear through feature to hear ambient noises during sessions.
Pros
Longer battery life, suitable for prolonged dance periods.
Audio in-app customization
Sweat and Waterproof
Accelerometer for dance performance tracking
Cons
The charging case is quite tricky to open
Its purchase can be a splurge
The product is the right choice of wireless earbuds for dancers. The Bose Sound Sport Free has a lovely design and a glossy finish. It comes with a battery last life of 6 hours. Although the product looks bulky, it is designed to fit perfectly in ears but not too tight to make ears sore with little wings on the wireless earbuds for stability. This also allows the right measures of ambient noises in so you can feel your surroundings during dance sessions. It comes with auto-off mic to maximize battery life. The NFC support makes Bluetooth connection easy and seamless. They are packed with powerful audio and excellent bass for a better sound experience to back you up during dance routines.
Pros
Great Sound quality
NFC support for Bluetooth pairing
Auto-mic off feature for battery life maximization
Cons
Pricey
Ambient noise isolation terrible
Prone to sweat damage
Bulky for in-ear earbud
The manufacturers, Apple, released a banger with this product. It can withstand both water and sweat. These waterproof earbuds are leading the way in wireless earbuds for dancers. The battery life is built to last for long sessions with a 9-hour battery last life backed up by a charging case of 24 hours to prevent any downtime. As always with Apple products, it has a stylish finishing with a durable plastic covering to survive any accidental drops. The Beats Power Beats Pro is built to fit perfectly in ears preventing any falls during a dance. It comes with a two-mic noise cancellation system for active noise cancellation. It also possesses the hear-through feature. These earbuds have a crazy sound tone system presenting the user with incredible levels of sonic experience. If you are looking for class, flair and quality during dance sessions, beats Power Beats Pro is your gadget. 
Pros
Sweat and Waterproof
High sonic experience
Very compatible with IOS devices
Built to fit in comfortably
Cons
Quite expensive
No wireless charging case
Some work was put in by Jaybird in producing this wonder. Just like some of the wireless earbuds for dancers in the market, it comes with a relatively hefty price tag. But it is money well spent if purchased. Has the capability to give dancers an edge. The Jaybird Vista is both sweat and moisture-proof, decreasing short-circuiting. It comes with a 6-hour battery life and 10 hours charging case with a USB-C charging port. It features an incredibly fast Bluetooth connection for instant device pairing. It has an ear tip and wingtip for perfect in-ear fitting. The sound effects are great, offering you a varied sonic experience of your choice. The device can also be connected to the Jaybird mobile app, where EQ customization is possible.
Pros
Fast and Instant connection
Good Sound Quality
Water and Sweat Resistant
Built for proper in-ear fitting
Cons
No accelerometer
No ambient noise feature
Relatively expensive
The product has in-built hooks on the earpieces, which holds the earbuds firmly to the ears during sessions. This safety is required in dancing. It has an IP66 rating, which means that it can withstand dust, sweat, and water attacks. The casing is bulky with a USB-C port. The LED indicator on the outside to show how much battery power is left. The battery life of the earbuds is 6 hours per charge, with the charging case carrying a whopping 34-hour extra charge to eliminate downtime.
Pros
Cheap
Long-lasting battery
It is dust and waterproof
Touch-sensitive controls
Cons
Bass boosting can alter other EQ
The EQ is not customizable
Touch controls can malfunction
These wireless earbuds are sure to serve your needs during routines. With its effective design, optimized performance is promised. Like some of the other true wireless earbuds in the market, it is both water and sweat resistant. It is designed with powerful sound productions that do not fail to deliver during dance periods. It has an in-built hear-through feature to control ambient noise. Has ear tips and rounded casing to fit firmly in ears during choreography sessions. This device comes with a decent battery life of 5 hours last time and a charging case of 20 hours for power longevity. The experience gets more amazing as you can use Siri and Google Assistant to give voice commands to your devices.
Pros
Comfortable in-ear fit
Long-lasting battery life
Strong sonic experience
Cons
No fast charge
Bluetooth connection can be faulty
The case is a bit bulky
These waterproof wireless earbuds are built for dancers. It comes with features that set it apart from the competition. It comes with ear wings that protrude to give the earbuds fit and balance in-ear. The sound system is decent with a good bass modulation. With the Bluetooth 5.0, device connections are easier with a listening range of 10 meters or 33 feet. The battery life is up to 5 hours with a charging case of 15 hours, enabling it to charge the earbuds up to three times. The charging case also has a speaker that can be used as a Bluetooth speaker.
Pros
Good battery life
The case can be used as a Bluetooth speaker
Excellent Bluetooth connection
Cons
Bulky case
Poor high-end response
The wireless earbuds have a unique design. Circular in shape with three wingtips for perfect fitting and provide balance. Great for rigorous dance routines. The purchase price is on the relatively high side, but you will get good value for the money spent. The controls are touch-sensitive, making it easy to switch between music and calls. It retains a good connection with your devices with its Bluetooth 5.0. It carries one of the highest battery lives seen in true wireless earbuds. It features a battery last life of 10 hours supported by a charging case of up to 30 hours charged through a MicroUSB port. Awesome, right? Downtimes are eliminated. It also built with a decent pack of sonic effects. This gadget is manufactured with dancers in mind. So, what are you waiting for? Go grab yours.
Pros
Powerful battery life
Decent sound production
Excellent connection with devices.
Cons
Difficulty staying in ears
The charging case has MicroUSB port instead of a USB-C port

Conclusion
We believe to have helped you make a choice on your wireless dance earbuds today since you know the features to look out for. The list provided will come in handy while making your choice. The Xfyro Earbuds ranked highest since it features water and sweat resisting ability coupled with great sound quality. We recommend it to you.