Why isn't my phone recognizing my wireless Bluetooth earbuds? - iPhones & Androids
Since 2016, wireless Bluetooth earbuds have been trending due to the convenience they offer. Today, you can find most people owning a pair of wireless earbuds or headphones. However, this advancement in Bluetooth technology doesn't mean it's free from minor but annoying issues.
The truth is that sometimes devices go haywire and need simple troubleshooting tricks to get them back on track. We've listed down the possible reasons why your phone is not able to detect your wireless earbuds along with their solutions. Read on so you can use your earbuds again!
TABLE OF CONTENTS:

Common Reasons Why Your Phone Can't Detect Wireless Earbuds
Sometimes connection problems between your wireless earbuds and smartphone are pretty simple and easy to resolve. Here are some common issues with quick solutions for both IOS and Android smartphones:
●    
One of the Devices is Not Turned On
Yes, we know, it's such an obvious step. You probably think it's not even worth mentioning here, but hey, you never know when you can forget the simplest of things. Make sure your wireless Bluetooth earbuds or headphones are turned on. Most earbuds have the power on/off button right at the front, like xFyro wireless earbuds do.
Also, make sure that your smartphone has Bluetooth turned on. Again, its something pretty obvious, but it's easy to forget this step when you're busy fretting over your earbuds. To turn on Bluetooth, swipe up the control center of your iPhone/swipe down the notification panel of your Android, and tap once on the Bluetooth logo.
●    
Both Devices are Too Far Apart
Even though most wireless earbuds have a good enough Bluetooth range, your phone still may not be able to recognize them. Having both the devices too far apart can make it harder to pair. It's easier and quicker for your phone to scan and pair with devices that are nearby.
Hence, always keep your phone close to your wireless earbuds when you're trying to connect them both - at least within three feet of each other.
●    
Bluetooth Interference
A common reason why your phone can't recognize your Bluetooth earbuds is Bluetooth interference. This means that having WiFi routers, other Bluetooth devices, and even microwaves can cause Bluetooth signals to become weak or interrupted.
So when you're trying to pair your wireless earbuds and phone, make sure you don't have any such devices around you. Moreover, try not to have a large obstruction like a brick wall between both the devices. Keep them close, and you'll be able to pair them smoothly.
●    
The Devices Aren't Charged Enough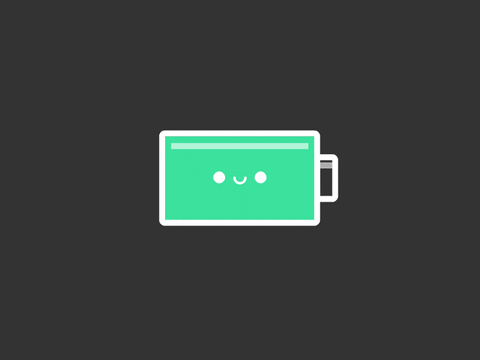 Often, you can't connect your wireless earbuds to your smartphone because either of the devices don't have enough charge. This is especially a problem with wireless earbuds, as they need an ample amount of power to send out strong enough signals.
Your iPhone or Android phone may turn off Bluetooth when it runs low on power. This is why you should charge both devices (especially your wireless earbuds) enough so that they can form a connection smoothly.
●    
Your iPhone/Android is Not Compatible With Your Wireless Earbuds
As you may already know, Bluetooth is backward compatible. This means that an older pair of Bluetooth headphones that have Bluetooth 2.1, for instance, will connect to a newer phone that supports Bluetooth 4.2 or 5.
However, if you have a smartphone that has an older version of Bluetooth than your earbuds, you won't be able to pair them. For instance, the iPhone 4 only supports up to Bluetooth 2.1, hence, it won't pair with headphones or earbuds that support a Bluetooth version higher than 2.1. 
Therefore, make sure your phone has a higher version of Bluetooth than your wireless Bluetooth earbuds.
●    
Minor Glitches in Software
Sometimes your smartphone's software has glitches and minor issues. Even the best Bluetooth earbuds will fail to connect when this happens. You can try resolving this by turning Bluetooth off and then on again on your smartphone.
If that hasn't worked and you're still struggling, try restarting your smartphone. For the iPhone 6, 7, and 8, and most Android devices, long-press the side button until the power off/restart symbol appears. After your smartphone has rebooted, pair it with your wireless Bluetooth earbuds again. If it still doesn't connect, try powering off and then powering on your earbuds.
●    
Power Saving and Airplane Modes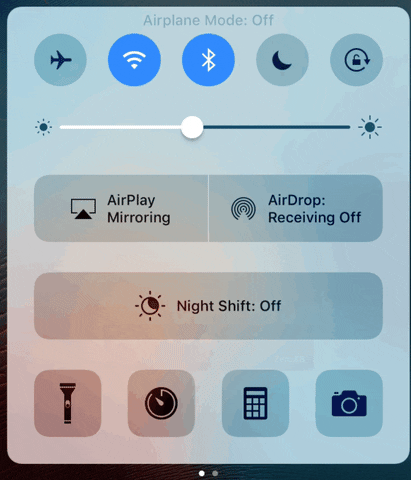 If you turned on Power Saving mode on your phone, chances are that you'll be unable to use Bluetooth, as this mode often disables Bluetooth to save energy. Turn this mode off to connect your smartphone with your wireless earbuds again.
You can do this by swiping up the control center/notification panel on your smartphone. Next, press the battery logo to turn off power-saving mode. If the logo is not present here, go to Settings and search for the battery and power-saving/low power mode to turn it off.
Also, some phones automatically turn off Bluetooth when they're running low on charge, so make sure your phone is charged. Additionally, if you have Airplane mode on, or accidentally turned it on, then Bluetooth automatically turns off in smartphones.
So make sure Airplane mode is off. You can do this by summoning the Control center/notification panel and tapping on the Airplane symbol. Now, try pairing your wireless earbuds again.
●    
Your Bluetooth Earbuds are Already Connected to Another Device
Nowadays, many earbuds can connect to more than one device at a time. However, others can only pair with one device at a time. If you own such a pair, check if there are other smartphones or devices nearby that are already connected to your earbuds. Disconnect it from the device and try pairing with your smartphone now.
Or, you can go out of the range of such devices, so it automatically disconnects and try pairing it with your smartphone.
●    
You Need to Check the User Manual
If you have just bought a pair of wireless earbuds, it is a good idea to go through the User Manual first. Have you missed out any specific instructions? Is there a particular way your earbuds connect to a smartphone?
So before you declare what you thought were the best Bluetooth earbuds as useless, go through the user manual. Look for the IOS or Android section and follow the instructions written there to connect your earbuds to your smartphone.
●    
Issues with your Wireless Earbuds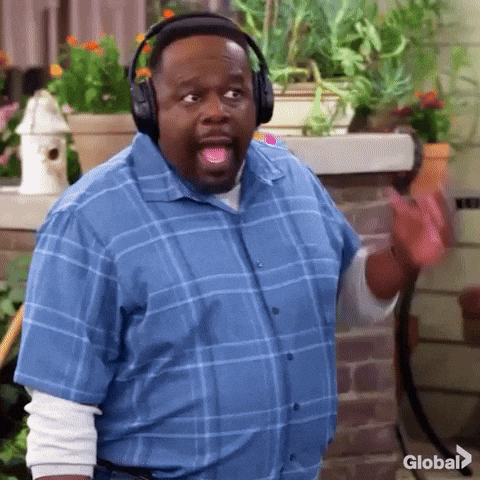 If you've done all of the above and nothing has worked, please don't bash your phone against the wall yet. It may not be it's fault at all. Your wireless earbuds may have issues instead and may need repairing. So be sure to check if your earbuds are working or not.
To do this, bring another device or smartphone near your earbuds and turn on Bluetooth on both devices. If the new smartphone or device can't connect to the earbuds as well, then your earbuds are dead or need repairing. However, if the new device connects to the earbuds but your phone doesn't, then the problem lies within your phone rather than the earbuds.
Why is my Iphone not recognizing my wireless Bluetooth earbuds?
For iPhone users, below are some reasons you have connectivity issues between your iPhone and wireless Bluetooth earbuds, with their solutions.
●    
You Have Too Many Devices in Your Bluetooth Connection List
When you go to the Bluetooth section in Settings, you will see a list of devices that your iPhone has previously connected to, or are available for connection. This may be the reason your iPhone can't recognize the bluetooth earbuds. So try deleting all devices, and then connect your earbuds. Here's how:
Press the gear icon that represents Settings.
Look for Bluetooth and tap on it. If Bluetooth is turned on, you'll now see a list of previously connected devices.
Tap the 'i' icon beside the device you want to delete.
Next, press Forget This Device.
Repeat these steps for all the devices.
Turn on Bluetooth in your earbuds now, and try pairing again.
Also, make sure your wireless earbuds aren't connected to multiple devices at a time when you're trying to pair it with yours.
●    
You haven't updated iOS
Sometimes, a delayed IOS update on your iPhone can cause connectivity issues between both the devices. To check for updates, follow these steps:
Press on the Settings icon.
Next, tap on General.
Look for the Software Update section. If it has a red notification beside it, you need to update your IOS.
Press on Software Update to proceed.
After your phone is done with the whole process, turn on Bluetooth and pair your wireless earbuds now.
●    
You Need to Factory Reset Your iPhone
Factory resetting your iPhone can solve this issue if rebooting it previously didn't work. Remember: this will erase all the data, including pictures and contacts from your iPhone, so be sure to do a backup. Now, here's how you can factory reset your iPhone:
Backup all the files with iCloud or iTunes.
Once you've done that, go to Settings and select General.
Click on Reset and then select Erase All Content And Settings.
Enter your passcode now.
Tap Erase iPhone when prompted.
Enter your Apple ID next to proceed.
Wait for the reset to take place and the device to reboot.
Once you've restored the backed up data, you can turn on Bluetooth and pair your wireless earbuds now.
Why is my Android Smartphone not recognizing my wireless Bluetooth earbuds? 
Below, we've listed down some Android-specific issues and fixes for connectivity problems between your phone and wireless earbuds.
●    
The Bluetooth Cache Needs Clearing
Sometimes your phone's Bluetooth needs a break. It needs to be refreshed, which you can do so by clearing the Bluetooth cache. Just follow the steps listed below:
Click on Settings in the Apps menu.
Scroll down till you find Apps or Application Manager. Tap open this.
On the top right corner, you'll see three dots lined up vertically, or a More option. Press this.
A list will appear. Tap Show System Apps from this list.
Now, the Bluetooth app will be visible in the list. Tap open this.
Click on Force Stop.
Next, Click open the Storage section listed below.
Press Clear cache.
Go back and turn on Bluetooth again, and try pairing with your wireless earbuds now.
●    
Too Many Devices in the Bluetooth Paired Devices List
Another quick way to refresh Bluetooth is to delete other devices from the long list of devices your phone previously paired with. Follow these steps to do so:
Open Settings from the Apps menu.
Click on Connections, and then Bluetooth. For older versions, just look for Bluetooth in Settings.
Next, turn on Bluetooth and wait for the list of devices to appear below Paired Devices.
Tap on the gear icon beside a device, then press Unpair.
Repeat these steps for all the devices.
Now, turn on your wireless earbuds and try connecting them with your smartphone again
●    
Your Android Smartphone Needs a Software Update
If you haven't updated the software on your Android phone, the chances are this is the reason you can't pair it with your earbuds. Here's how you can check for updates on most Androids:
Tap open Settings from the Apps menu.
Find the System/Software Update section. You can also search for a particular topic by tapping on the magnifying glass on the main settings menu on some Android phones.
Click on System/Software Update and check for updates. Install if any updates are pending.
After your phone is done updating completely, turn on Bluetooth, and pair your earbuds.
●    
Your Android Needs a Factory Reset
If nothing is working, your phone may need a major refresh by factory resetting. This resets your phone back to the way it was when you first bought it, so this trick may work.
Note: Factory reset permanently erases all the data from your phone. With that said, here's how you can factory reset your Android smartphone:
Backup all files and contacts, so you don't lose any of it.
Tap open Settings.
Find the Reset section and press the Factory reset option.
Enter your password or fingerprint to proceed.
Allow your phone to Reset and reboot the device.
Once the device is turned on, enter your Google account details and add your old files back. After this, turn on Bluetooth and try pairing your earbuds again.

Final Words
Hopefully, one of the above-listed reasons is why you're having connectivity issues, and the solution will work. However, if you still can't pair your wireless Bluetooth earbuds with your phone, you may need to take your phone to its service center to resolve the issue.