Designed by audio's finest award-winning engineers, the xFyro ARIA waterproof wireless headphones brings next-generation technology to today's active listener.


3 x ARIA Wireless Waterproof Earbuds
Powerful bass, crisp mid-highs, and crystal clear vocals with a 16mm driver.
IP67 certified waterproof and dustproof.
Comfortable and secure fit from custom wing tips.
Up to 32hrs of playtime, 8hrs per charge and additional 24hrs playtime with case.

Connects with the latest Bluetooth 5.0 technology.
Compatible with Siri and Google Assistant.
Auto-pair, never worry about setup or pairing modes again.
CVC Noise Isolation Technology giving superior call quality without interruptions.
Case with magnetic secure-fit technology.
FREE International Shipping.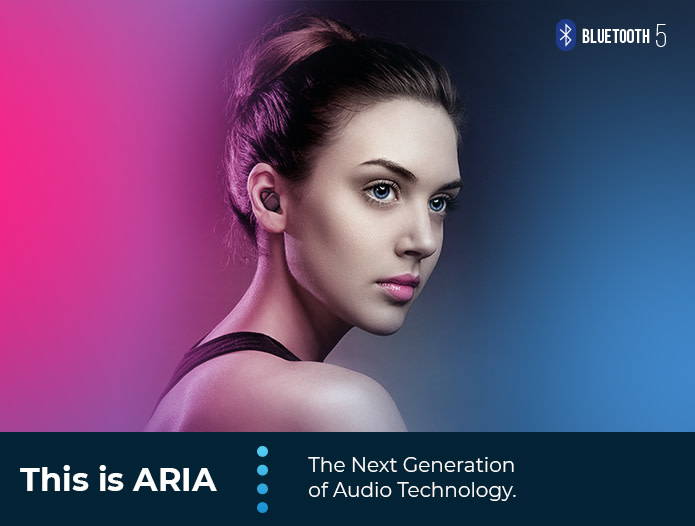 It's about time. Say goodbye to wires. Say hello to true connectivity. With lightning-fast Bluetooth 5 technology, a certified IP67 waterproof and dustproof rating, 32 hour battery life, these truly wireless, auto-pairing earbuds are exactly what you've been waiting for.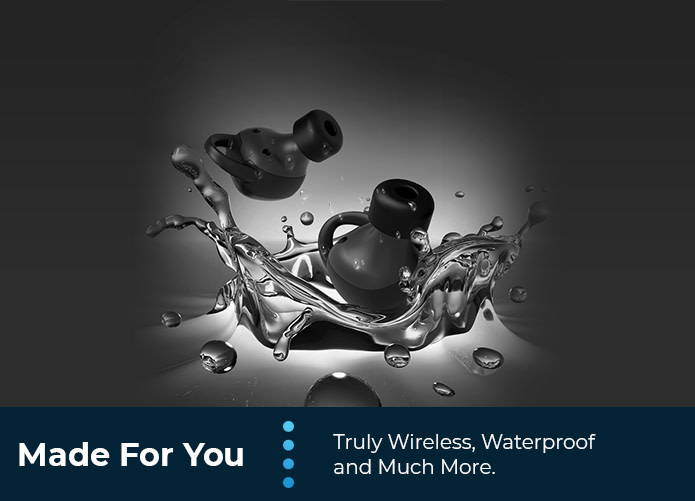 IT'S MORE THAN MUSIC TO YOUR EARS
ARIA was developed after extensive research to meet the needs of the most discerning listener. With a host of premium features like all-day battery life, total waterproofing, noise cancellation and smart assistant compatibility (just to name a few), these earbuds are ready to take your listening to the next level.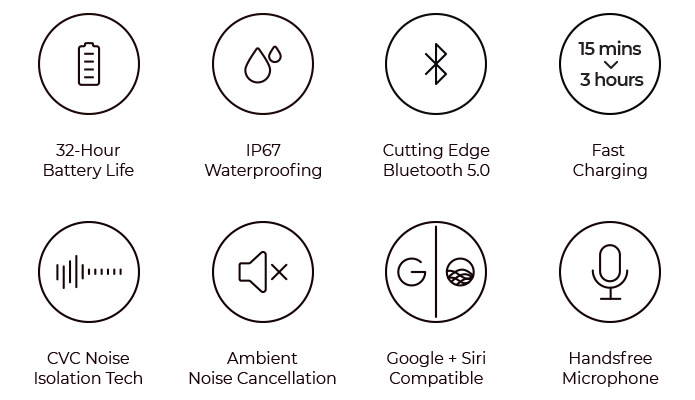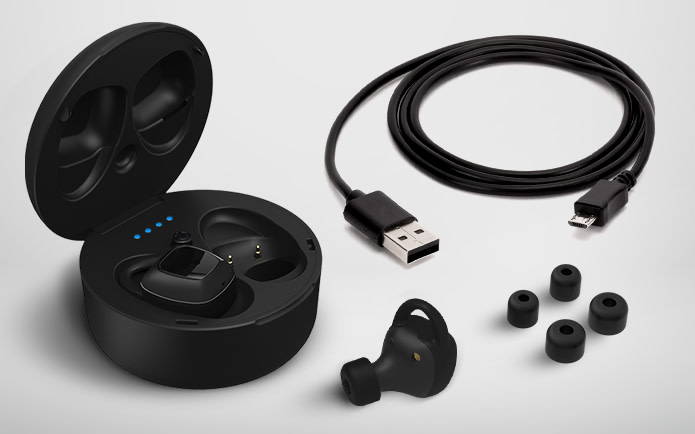 FOR THE FIRST TIME EVER: TOP QUALITY WIRELESS EARBUDS AT REASONABLE PRICES.
FREE YOURSELF WITH ARIA


Our team has spent thousands of hours and tested nearly 100 different drivers with the best audio engineers available to push the boundaries of audio technology to create ARIA.
Superior technology means superior sound: Experience ARIA's top-shelf sound qualityand bask in its incredibly powerful bass, crisp mid-highs, and crystal clear vocals, and have your own personal bubble that encompasses you in premium acoustics.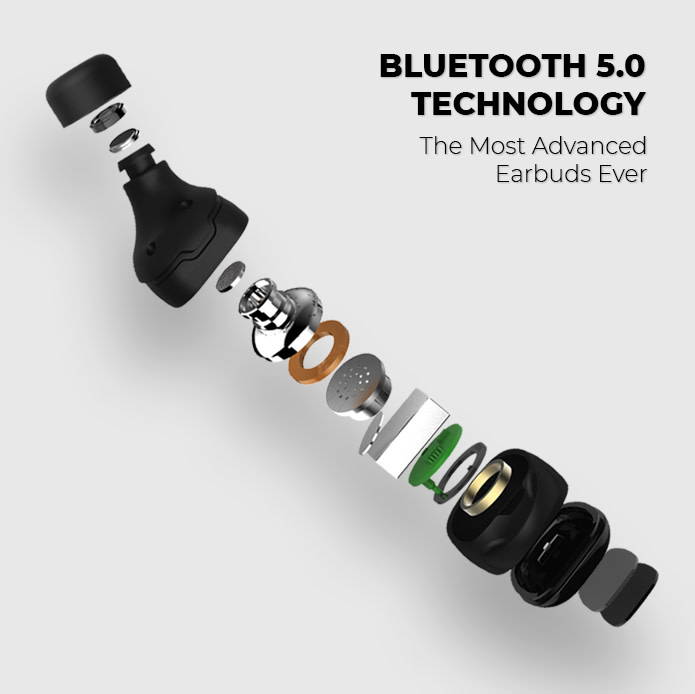 SAVOR EVERY STRUM, FEEL EVERY BEAT, AND ENJOY EVERY SECOND WITH ARIA IN YOUR EARS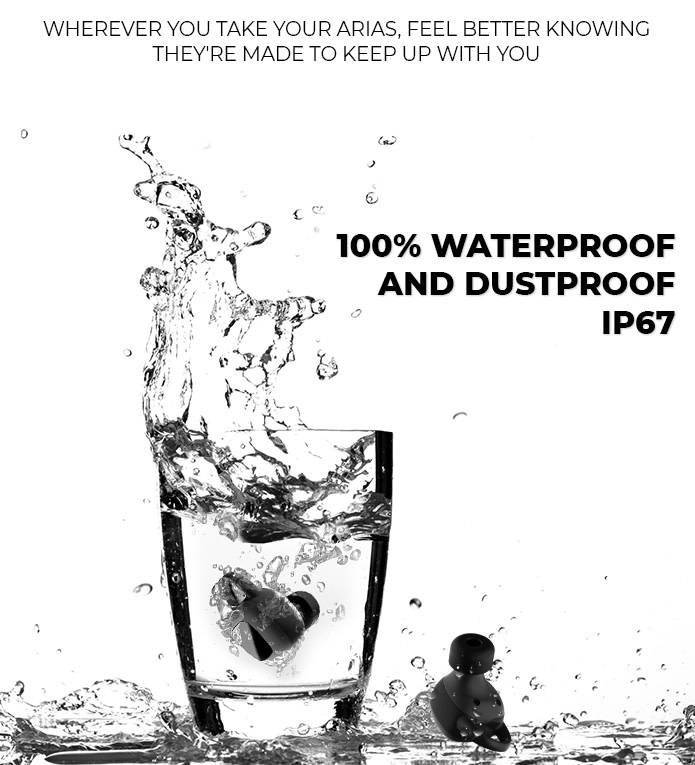 LIMITED TIME SALE - OVER 50% OFF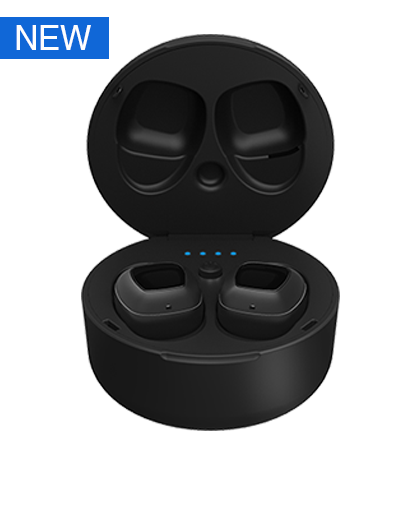 SAVE 50%
Originally $250 USD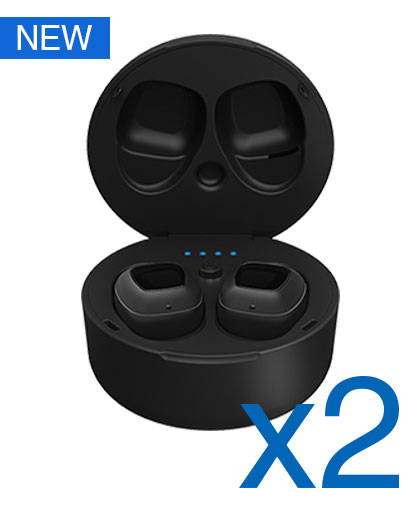 To share with a loved one
SAVE 52%
Originally $500 USD
Ideal gifts to those special to you
SAVE 53%
Originally $750 USD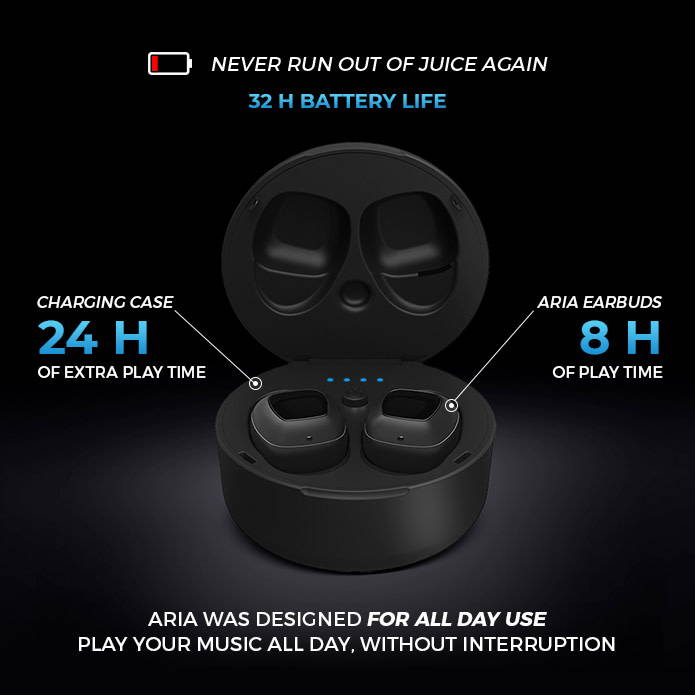 Who says you can't play all day? With 32-hour battery life that allows up to 8 hours of initial play time and an additional 24 hours from the handy charging case, you can keep your playlist on repeat without breaking a seat.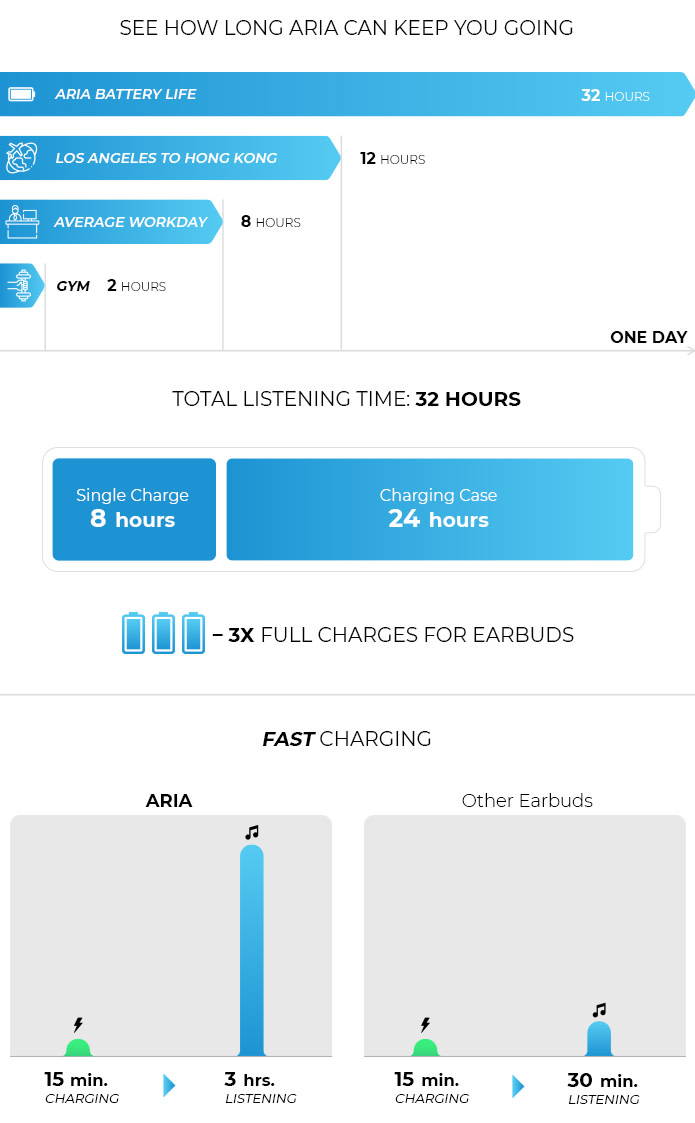 NEVER WORRY ABOUT BATTERY LIFE WITH ARIA'S PROPRIETARY FAST CHARGING TECHNOLOGY
Our award winning designers and R&D team designed ARIA to have the best battery life on the market - Beating even much more expensive headphones currently on the market.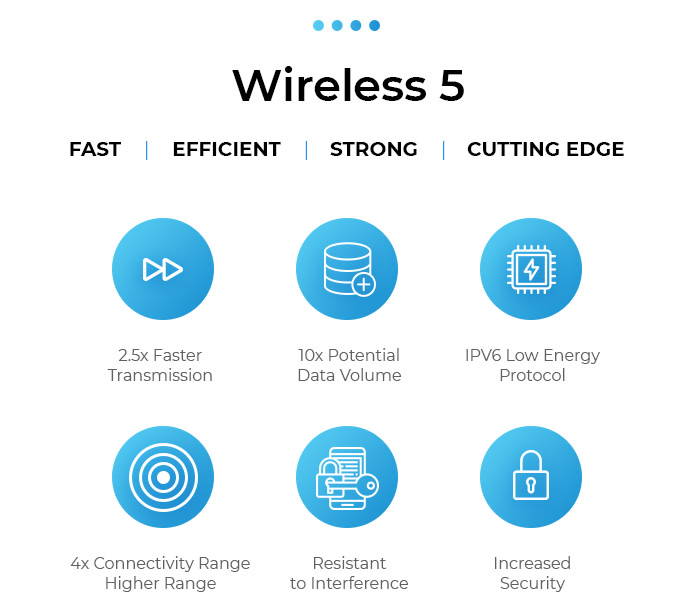 ARIA features the latest and greatest in Bluetooth technology. With Bluetooth 5, you get the strongest and most reliable connection yet for consistently seamless connectivity between your devices. Strongest connections and speeds means more capacity for data transfer, which means more incredibly detailed and robust sound dimensions and zero audio-video lag, only possible with this cutting edge Bluetooth technology.
Beyond speed and strength of connectivity, did you know that hackers can hack your phone through older Bluetooth 4.1 and 4.2 in less than 10 seconds? Bluetooth 5.0 achieves unparalleled, military-grade security to keep your personal information secure.

Our ergonomic design tested against a variety of ears ensures that everyone can have unhindered access to superior sound.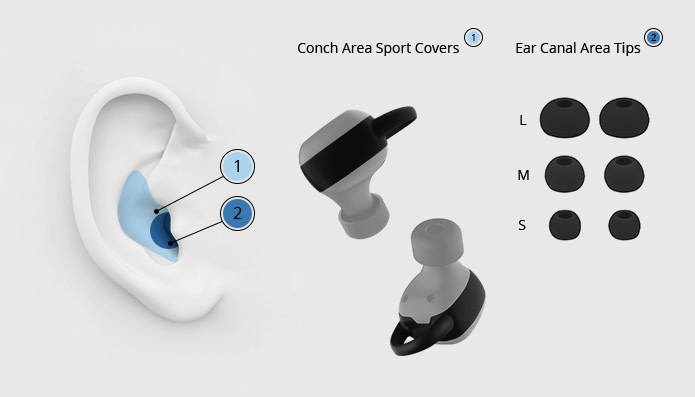 We've spent months collecting data on thousands of ears across all 6 continents to create the perfect combination of ARIA's proprietary form factor, ear tips, and wings. While ears are unique like fingerprints, our analysis found the ergonomically optimal tilt, angle, and contact points to securely, but comfortably, place the wing to maximize comfort, sound seal, and distance to eardrum. ARIA can achieve a comfortable and secure seal in every ear with its unique system combining the use of both earbud tips and wing tips.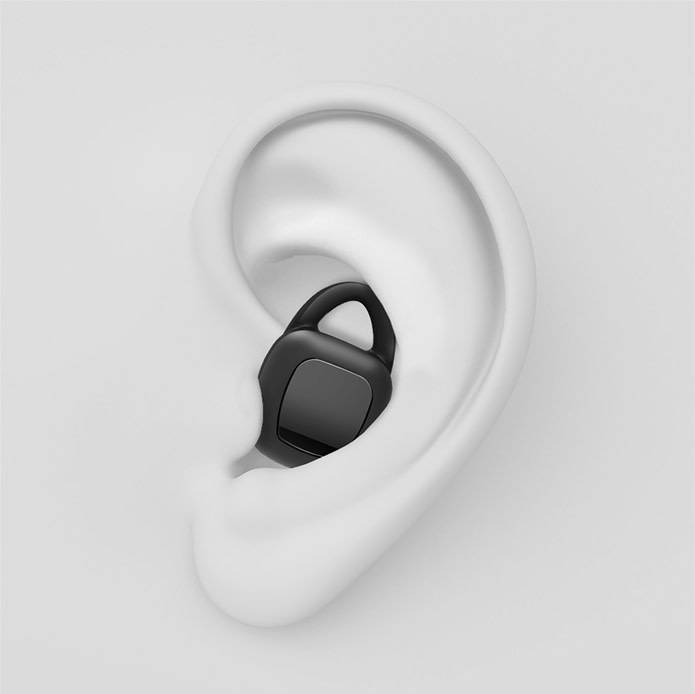 PAIR ARIA TO YOUR DEVICE ONCE AND IT WILL AUTOMATICALLY PAIR EVERY TIME YOU TAKE THEM OUT OF THE CHARGING CASE.

Being truly wireless means ARIA never gets in your way, but helps you get to where you want to be. We developed ARIA to have strong and secure connectivity to your device with a working distance of 35 ft, so you never drop a call, lose connection, or miss a moment when you have ARIA.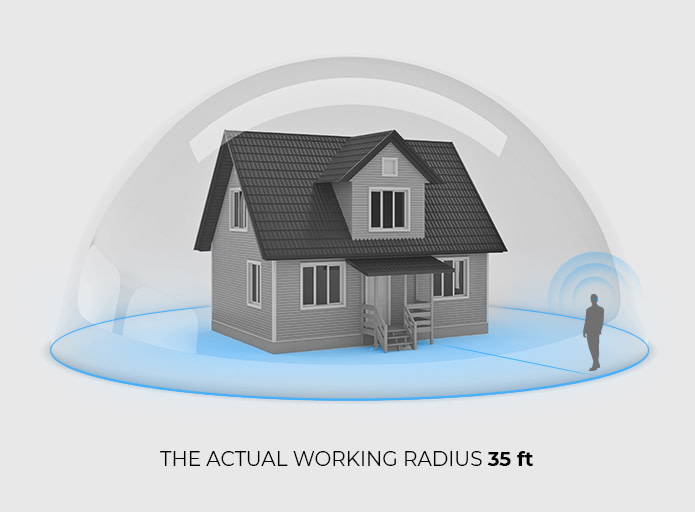 After meticulous engineering, countless prototypes, and relentless testing on the world's most discerning ears, the result is better sound quality whether your device is in your pocket, your hand, or on the bench while you're on the court.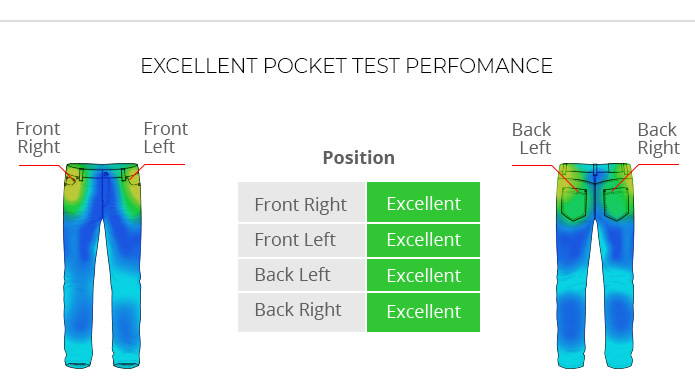 ARIA sets you free - roam around the house, play your hardest on the field, even take a dip - ARIA never stops you from doing your thing. Tested for for thousands of hours in dozens of different settings, ARIA uses a custom made LDS antenna to increase bandwidth and signal reception while reducing interference and noise.

Our magnetic secure-fit technology guarantees your earbuds never get lost or fall out of place.This design optimizes for battery capacity and compactness by removing the need for unnecessary buttons or mechanics and helps you achieve a perfect fit every time. No buttons, no springs, no mess.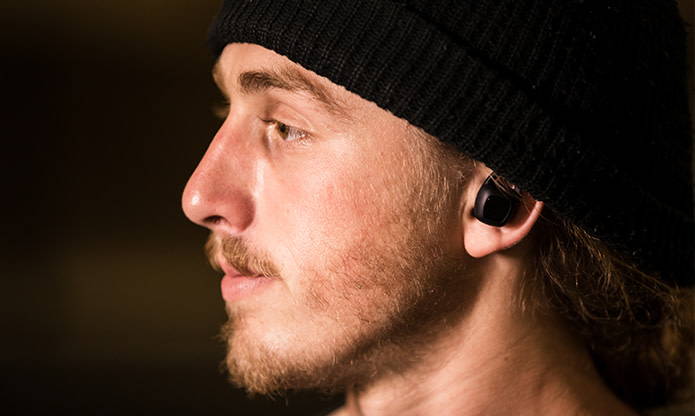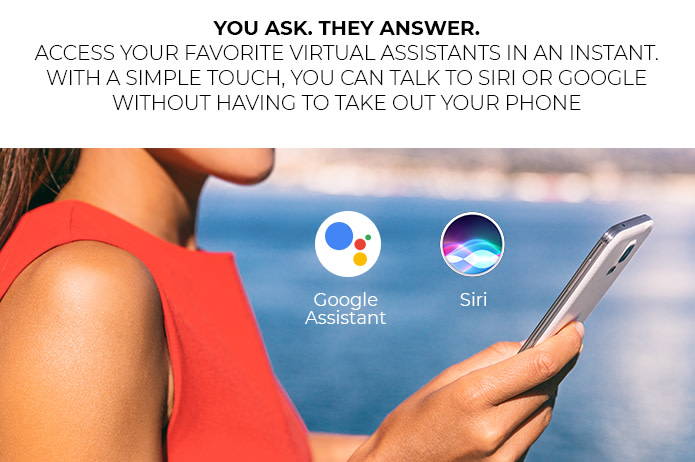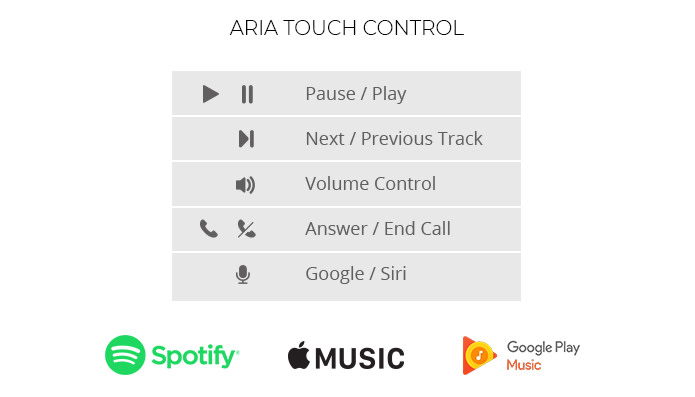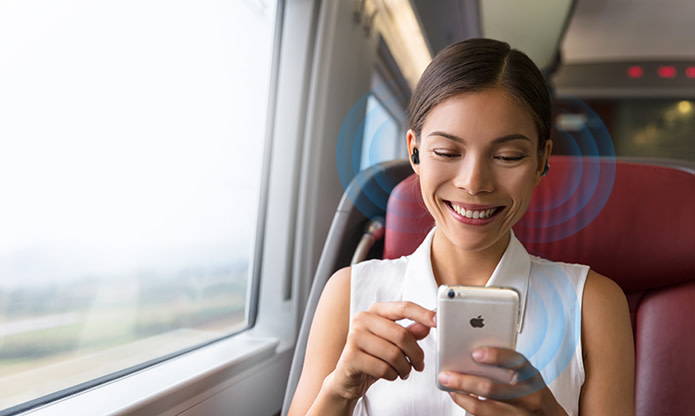 Ever have lag issues with your Bluetooth speakers or earbuds? Nearly all true wireless earbuds out there - by Bose, Jabra, and Beats sure has.
After relentless research and a commitment to the best sound quality technology can provide, we managed to remove virtually all sound lag between your device and our buds. Never miss a beat and experience videos exactly as they were meant to be.

We use a proprietary silicone material paired with our extensive ergonomic tests to ensure ARIA provides the right contour for every ear while creating a impeccable seal for outside noise cancellation. The result is your own sound studio, wherever you need it.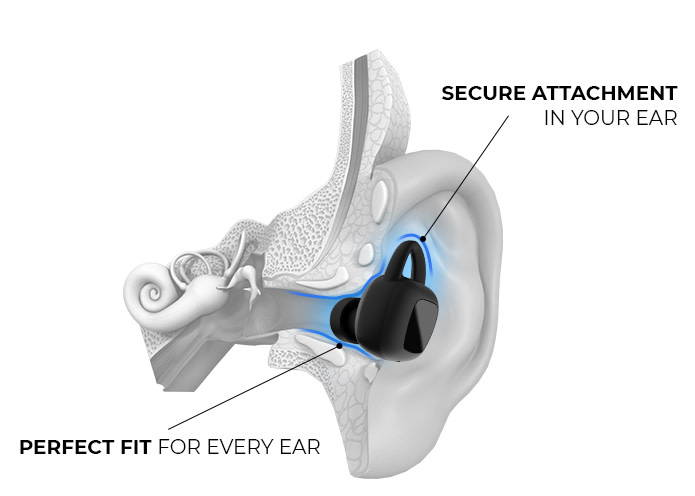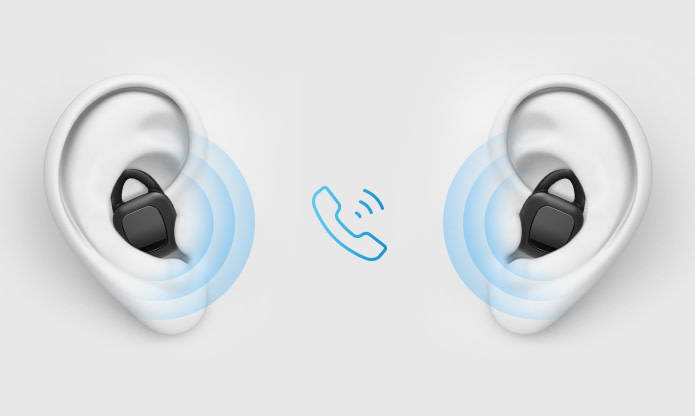 WE ACHIEVED SOMETHING OTHER EARBUDS COULD NOT:
STEREO CALLING.
NO MORE RINGING IN ONE EAR AFTER A CALL!

ARIA outperforms other major brands by overcoming a common limitation in wireless audio tech: the stereo call. With ARIA, you can take your phone calls and listen through both earbud pieces so that you can literally be all ears.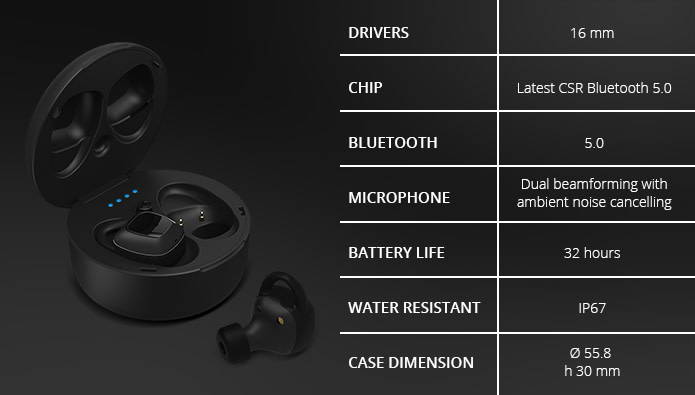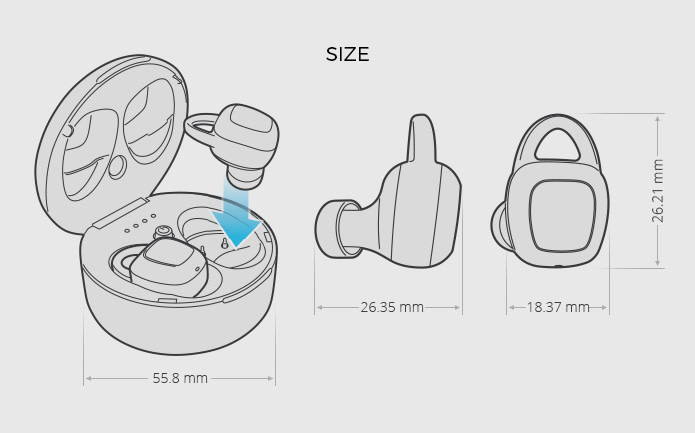 No questions asked, no strings attached.
Go ahead. Take the plunge. We're confident you'll love your xFyro.