Top 5 Best Gaming Earbuds 2020
Do you know that the right gaming accessories can help you enjoy your gaming experience further?

We know the gaming accessories you might be thinking of are gaming keyboards, gaming mice, gaming pads, and gaming headsets. Sure, they are also necessary, but you know what? Your thought is in the wrong direction this time! We are talking about gaming earbuds. Surprise! Surprise!
High-end gaming earbuds such as xFyro earbuds, Sony Extra Bass Earbuds, and more can aid in your overall skills, streamline your gaming flow and make it smoother for an edge against your friends and competitors. 
Explore further!
TABLE OF CONTENTS:
Quick Comparison Table of the Top Pick Best Gaming Earbud
| | | | |
| --- | --- | --- | --- |
| Type | Top Earbuds | Mode of connection | Special features |
| Best Multipurpose Gaming Earbuds | | Wireless with Bluetooth 5.0 Technology | Eight hours of battery life, multifunctional charging case with power bank, can be used for calls, music, and game, and waterproof. |
| Best Alternative Multipurpose Gaming Earbuds | | Wire | Tangle-free cable, and clear in-game chat |
| Best Quality Earbuds with Mic for Gaming | | Wire (1.2m flat cord) | Four different sizes of hybrid silicone earbuds, and extra bass |
| Best Budget Gaming Earbuds | | Plastic coated wire | Deep bass and refined sound, and universally compatible |
| Best Alternative Wireless Gaming Earbuds | | Wireless with Bluetooth 4.1 technology  | Six pairs of replaceable tips, and 6 hours battery life |
Review of the Top 5 Gaming Earbuds 2020
xFyro earbuds again! Yeah, these earbuds are one of the best Bluetooth earbuds you can find in the market. These truly wireless earbuds are known for their versatility, durability, outstanding performance, and unique features.
It might look like your regular wireless earbuds, but what is embedded in this gaming earbuds is more than what you see. These earbuds for gaming is constructed with premium polished aluminum. It means their durability and impressive look will live up to your expectations.
Whether you are playing an online game or offline game, the extraordinary highs and rich lows will put you right in the middle of the game. Unlike the gaming headsets that will make you feel you have the whole world sitting on your ears, this gaming earbuds will make you think you have nothing in your ears because of their lightweight.
No one wants to be distracted when enjoying a gaming session, and these xFyro earbuds can meet your needs in that aspect with the noise isolation and suppression technology it features.
Interestingly, using these gaming earbuds outside the gaming session is never a problem. They come with handy button functions and in-built microphone that make you redial, make, and take calls conveniently. Playing and pausing your music looks like the easiest thing to do in the world with this wireless gaming earbuds. Additionally, a charging case that serves a multi-functional power bank offers you all-day battery life as you can charge your gaming earbuds and smartphone with it. Bluetooth 5.0 technology is included to give you a seamless connection without an intermittent break in sound while playing the game.
What we like about the xFyro Aria
Certified IP67 dustproof and waterproof technology
Superior HD sound that gives a clear and perfect gaming sound
Design that gives a comfortable and secure fit in the ears
The gaming earbuds offer 50 hours of battery life with charging case
What we don't like about the xFyro Aria
Some users reported that it falls off when swimming and while having a shower. We don't think this is something to worry about for gamers. No one is going to have a shower or swim while playing a game. 
HyperX Cloud Gaming Earbuds – Best Alternative Multipurpose Gaming Earbuds
From the wide range of organic bass response and sound to the convenient mute and full volume controls, everything about this gaming earbuds is designed for gamers. The HyperX Cloud Earbuds come with tangle-free cables and 90-degree angled cable connector that is optimized for handheld mode and makes connection less obstructive.
It can be annoying trying to prevent your earbuds from falling while in the middle of an interesting game, but you can relieve yourself of the stress with these earbuds. It features silicon ear tips that come in three different sizes. These ear tips offer you optimum fit and comfort that keep the gaming earbuds secure in your ears.
The crystal-clear highs, mids, and lows, and the enhanced bass included in the HyperX Cloud Earbuds is immersive and can get you lost in the game. Included are also a slim in-line mic and the multifunction button that makes it easy for you to coordinate and communicate with your squad, control the audio, and answer calls.
What we like about the HyperX Cloud Gaming Earbuds         
Ear tips adjust to your inner ear size
The earbuds offer easy communication for in-game chat
Unlike other wire earbuds, the cables of this gaming earbuds do not get tangled easily
The product comes with a travel case to keep it safe when you are not using it
What we don't like about the HyperX Cloud Gaming Earbuds        
Some users complained that it might not be good for listening to music 
SONY Extra Bass Earbud – Best Quality Earbuds with Mic for Gaming
Are you looking for gaming earbuds that produce a captivating sound effect, tangle free cord, and absolutely fantastic quality? Look no further; the Sony Extra Bass Earbuds can meet your needs. These gaming earbuds come with an extra bass that offers you thrilling gaming experience. It is specially designed with dynamic drivers to deliver deep and punchy sound, releasing all the gaming sounds to the system of gamers. The tightly fitted acoustic design of this earbuds for gamers make sure your business is concealed when it comes to sound leakage to the person sitting beside you while enjoying your game in a bus.
Comfort is at the hallmark of this product; with four different sizes of hybrid silicone earbuds to fit unique ear tightness and reduce external noise. With this, you can enjoy a powerful and prolong bass response. When a design comes to play as a top priority, this brand of gaming earbuds may not actually come top, but it's not to be stepped upon for its unique style. Its metallic and plastic look comes in various flashy colors that one can choose from.
The Y-shaped 1.2m flat cord included in the earbuds is fashioned to reduce tangles; leaving you time to be 'entangled' in your game. It is easily carried with no risk of damage thanks to the soft pouch included in the package. Additionally, the built-in microphone and volume adjustment control make it easy to use during in-game chat and with smartphones.
What we like about the Sony Extra Bass Earbuds
The earbuds possess qualities for longer usage and provide good in-ear fit.
Angled tips that ensure it does not enter too deep into the ear canal.
Of course, the weight is not such that will break your neck; it is almost as light as air.
For gaming earbuds, it is breathable and has a quality build
At a pocket-friendly price and yet high-quality sound with comfort
What we don't like about the Sony Extra Bass Earbuds
There are complaints by users that it sometimes slips off the ears
The quality of the sound is limited 
Mindbeast Super Bass Earbuds – Best Budget Gaming Earbuds
If you are looking for a gaming earbud that offers full immersion into its domain at an affordable price the Mindbeast Super Bass Earbuds is a goal!!! The main focus of this earbuds for gamers is on ultimate bass sound and prevention of ambient noise contamination. It comes with features and design that enhance functional use with other devices. It is lightweight with comfortable and breathable silicon pads.
The wire is plastic coasted serving as insulant from sweat and water and helps prolong its life. The metallic polish-over red gives it a complicated look. Earbuds for gamers come with135o plug for easy connection to a device with strong conjunction point protected by a hard black plastic that helps to delay abrasion of the wire. Also, the special profound driver gives out deep bass and refined sound with an in-ear design that isolates up to 90% of external noise.
It suits gaming, outdoor workout, and commuting. When it comes to design, you might just fall for it unique laser-red and tornado shaped earbuds that give an outstanding look in the crowd. It is joined in such manner that leaves no seam connection point visible; a characteristic that helps prevent sweat from entering the earphones. The built-in mic and remote volume control ensures hand free talk and comes with a waterproof case that prevents the cord from getting tangled.
What we like about the Mindbeast Super Bass Earbuds
The gaming earbuds are designed to be universally compatible
Comfortable and does not easily slip off the ear due to the three silicon tips ranging from the small, medium, and large size, which can be replaced to fit users taste.
It comes with an attractive design and durable build
Earbuds produces high-quality sound bass and noise isolation
What we don't like about the Mindbeast Super Bass Earbuds
According to the review of users, many of them experienced tangled wire problem
KLIM PULSE Wireless Earbuds – Best Alternative Wireless Gaming Earbuds
Looking for that wireless bud that leaves you with no ear sore after prolonged use? This KILM PULSE wireless earbuds offers extreme comfort through it changeable comfort foam and rubber tips bundle, which are in various sizes for users' choice. Having customers' uniqueness in mind, the Klim provides extra comfortable earbuds by adding comfort foam of various sizes with the traditional rubber tips that can be replaced by the user. The magnetic nature of the wireless Bluetooth earbuds makes the tips stick together easily and also minimize external noise interference.
An excellent audio experience is inevitable, especially for gamers, as an extra focus was placed on the bass. It is designed to overcome crackling and prevent echoes. Also, it is excellent for movie lovers and receiving calls. The long battery life of about 6 hours is included for excellent audio release. It is universally compatible with any Bluetooth-enabled device. Also, it offers ease of use with the connected device, including in-game chat through its volume adjustment and in-built microphone.
What we like about the KLIM PULSE Earbuds
They come with six pairs of replaceable tips that help prevent ear sore.
The bright colors of this gaming earbuds are eye-catching and rich as well.
These earbuds for gaming are packed with good drivers for quality sound and comes at a moderate price
It is breathable and adjusts to the shape of the ears.
What we don't like about the KLIM PULSE Earbuds
Some users experienced noise interference when using the earbuds

 Final Words and Advice That Can Help In Choosing the Best Gaming Earbuds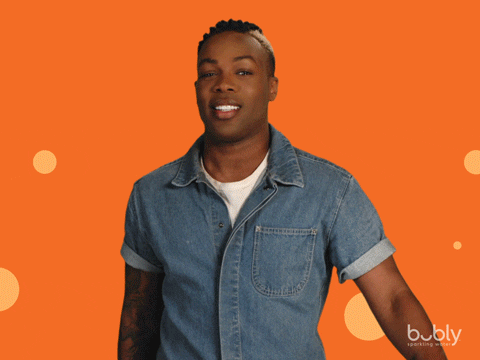 Above are the top 5 best gaming earbuds you can get on the market. Despite this review, you might be wondering why you should choose earbuds over headphones. Here are some few reasons:
Gaming earbuds balance price and features.
Immersion is very valuable for gaming and gaming earbuds can help you focus on your game without the crunching cereal sound interfering
They offer more comfort than headphones. Remember, no bulky earcups and headbands!
Gaming earbuds are less obstructive to the people around you. Also, they are lightweight and portable.
These reasons and more are why you need the best gaming earbuds. Choosing any of the ones provided above will give you the best gaming experience you seek.
>>